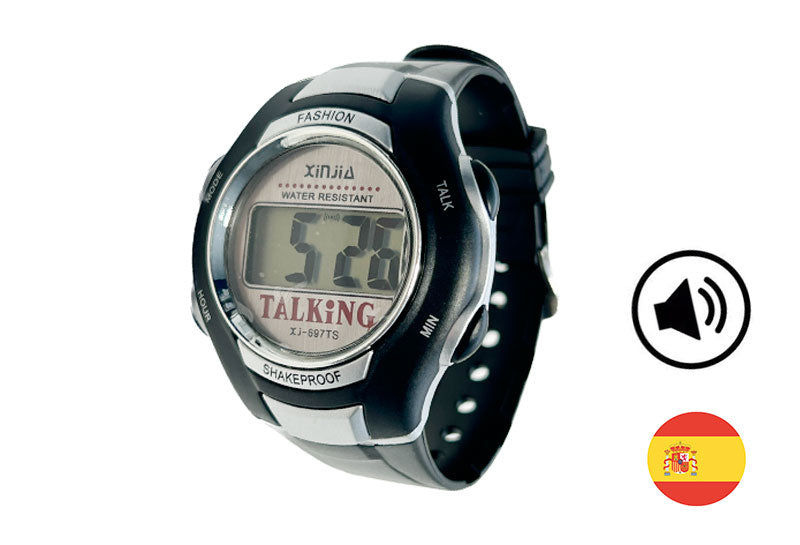 Talking Watch Unisex Digital Sport - Spanish Voice -
Introducing our innovative Unisex Talking Watch in Spanish.
Specially designed to provide independence and comfort to the visually impaired. 
Spanish Voice: Our Unisex Talking Watch is equipped with a clear and soft Spanish voice, making it easy for people who are blind or have low vision to understand and use. Easy to
Use: With the push of a button, the clock announces the current time clearly and audibly. No need to see the screen, making it the ideal companion for the visually impaired. Elegant and Unisex
Design: Our watch features a modern and discreet design, suitable for both men and women. Combine functionality with style and adapt to any occasion. Comfort and
Durability: Our Unisex Talking Watch is made of high-quality materials and is waterproof, ensuring a long lifespan and comfortable, reliable use.
Meaningful Gift: Our talking clock is a thoughtful and practical gift for the visually impaired. Provides independence and facilitates access to time independently.