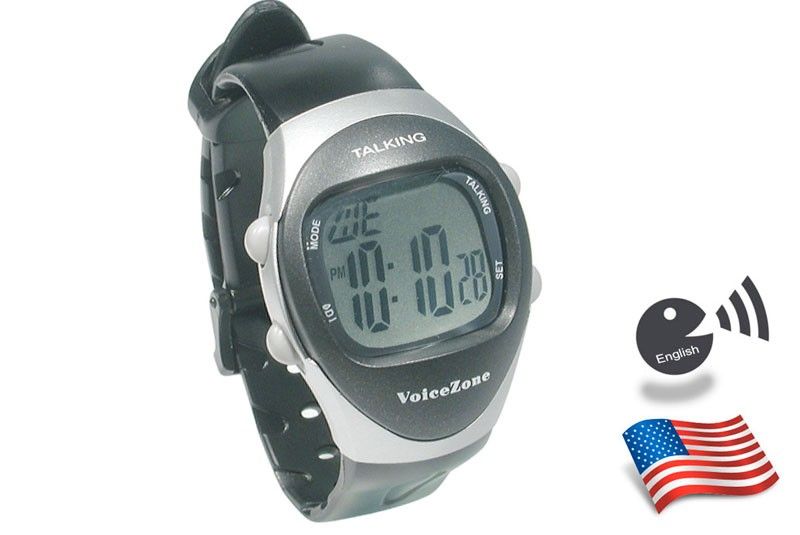 Talking Watch 4-Alarm SPORT - English Voice
Announces time voice.
Set alarms with snooze.
Large LCD displays time and date.
Hourly Time Announcement.
Talking Stopwatch.
Technology that allows clocks to "speak"
Keep your daily routine running efficiently without ever missing a dose of medicine or missing an important appointment, thanks to the Men's Talking 4-Alarm Medical Watch!
This talking watch lets you set up to 4 daily talking alarms, or use the talking stopwatch to time and track your activities.The UNISEX Talking 4-Alarm Medical Watch allows you to see the time and day of the week displayed on the large LCD or hear it announced, and set an hourly chime and time announcement.
•Announces time and date in female voice
•Set four daily medical reminder alarms with snooze
•Large LCD displays time and date
•Hourly Time Announcement & Talking Stopwatch
•Uses one CR2016 Lithium battery (included)