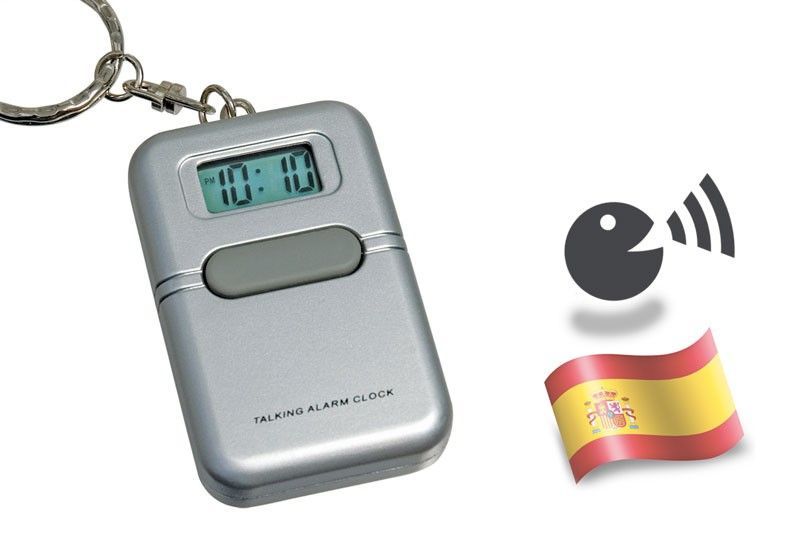 Talking Key Chain - Square - English or Spanish Voice
Watches for the Blind.
LCD screen displays time.
Speaks all functions in female voice.
Available: Spanish or English.
Small talking pocket watch, for people with low vision.
LCD screen displays time in one-quarter inch high numerals. All functions are spoken in a clear, female, voice. Reports time on command, hourly and has alarm function.
Handy key chain always keeps spoken time within reach.
Requires 2 AG13 batteries, included.
•LCD screen displays time in one-quarter inch high numerals
•Speaks all functions in a clear, female, voice
•Language - Spanish or English
•Reports time on command, hourly and has alarm function
•24 hr Format
Size: 4 x 6 cm