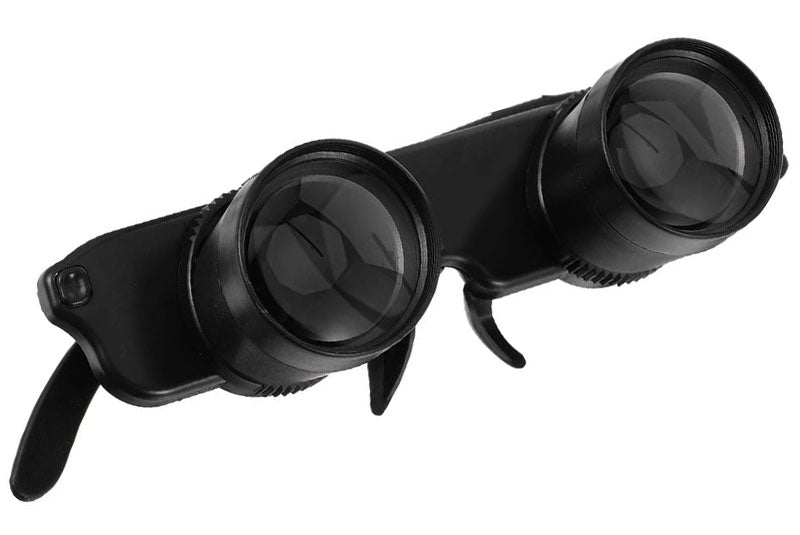 Spectacle Binoculars Low Vision
Twice the field of view of conventional telescopic systems.
 Convenient to carry when you are out and about traveling because of its portable design. Ideal for fishing, bird watching, hiking, traveling, and other outdoor activities.
Careful design with the rope that you can put around your neck if you finish looking. Made of premium material, it is very durable and practical.  
Low vision solution for viewing special events, sports, church services, vacation activities, museums, concerts, computers/TVs, etc.
55 grm.