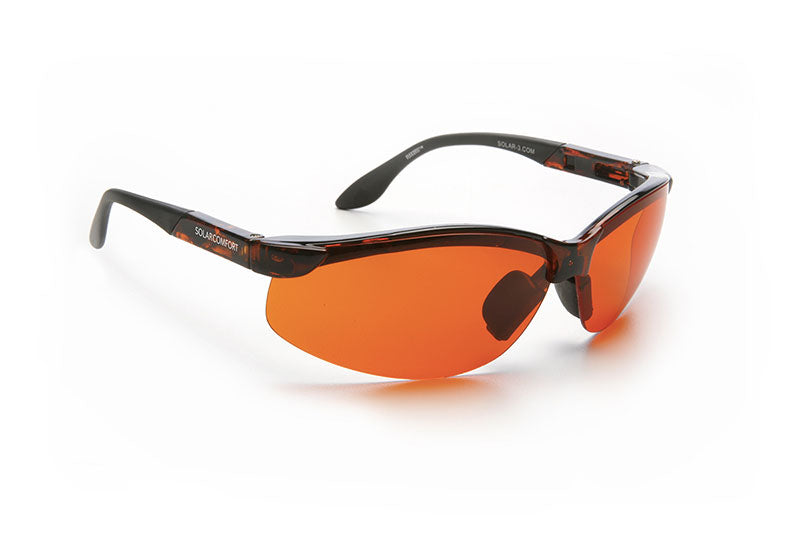 SolarComfort Filters
These wrap-around sunglasses are ideal for emmetropes, contact lens wearers, younger patients and hip seniors, and are available in five lens tints polarized gray, yellow, and orange.
SolarComfort® filters are offered in a comfortable, lightweight frame style and are designed to improve contrast and reduce intraocular glare, thereby providing a more comfortable viewing experience. Unlike regular Solar Shield® eyewear, SolarComfort® glasses are meant to be worn as 'wear-alones', as opposed to fitting over a patient's standard eyewear.
All SolarComfort® filters block 100% of UVA/UVB rays and are made with bend-to-fit temples for a custom fit.  Frames are made of lightweight nylon 66. The tinted lenses block visible light in the following wavelengths: gray lens (400nm); yellow (450nm); orange (521nm).
Specs:
• Lens Material: PolyCarbonate
• Mount: Plastic
• Temple Design: Comfort-Flex
• Tint Color: Yellow,Orange Grey
• Wavelength cutoff: Up to 450nm
• Accessories: Drawstring case