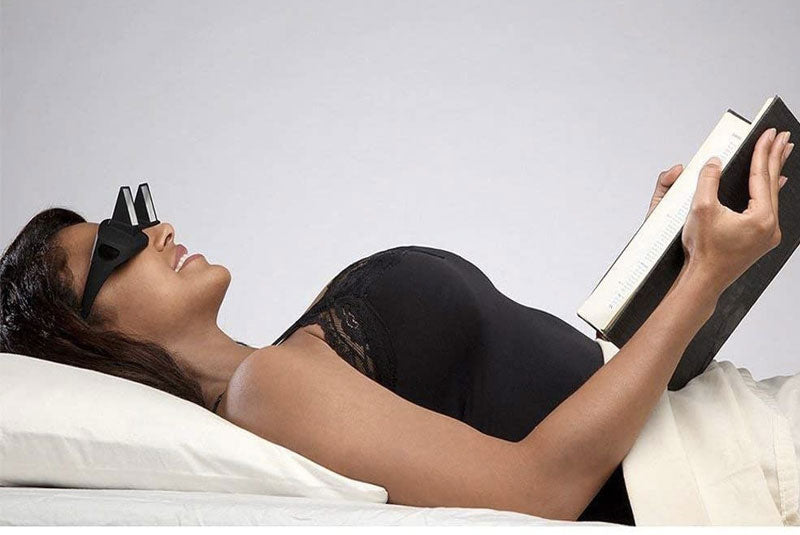 New 90° Glasses
When you are lying, you can use this 90-degree glasses to read books without having to look at with tilting your head.
Using Note: If you wear myopia or presbyopic glasses, you can also use 90° Glasses on this basis.
High-definition Prism: With the clear image, the 90° Glasses can restore real object with no deformation.
Glasses Temples: With the smooth arch, the temples are stable to wear without clamping the face or under the pressure.