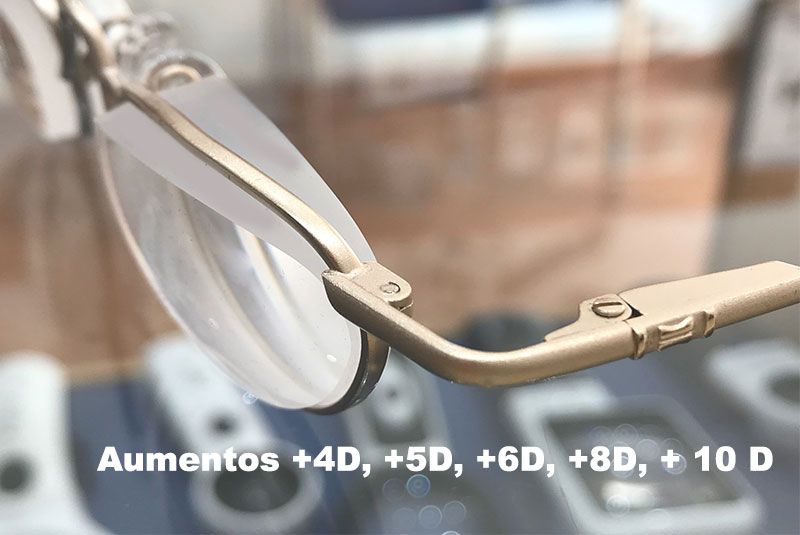 Prismatic BINO Comfort by Eschenbach
When normal reading glasses are no longer adequate for binocular reading, the Prismatic BINO Comfort eyewear are an ideal solution. These binocular readers have a higher addition and prismatic convergence support and are available in five different powers  up to +10D. 
The prism eyewear includes an attractive half-eye frame with spring hinges, adjustable nosepads, a nickel-alloy titanium frame, and come with a protective hard-shell case.
Specs:
• Lens Type: Prism
• Lens Material: CR-39
• Lens Coating: Hard coating
• Temple Design: Spring-hinged, removable sheath allows temples to be shortened
• Frame Size: 41mm
• Temple Size: 145mm
• Bridge Size: 22mm
• Focal Range: 7 in.
• Warranty: 1 Year
• Accessories: Case included
Availables:
+4D w/6D Prism
+5D w/7D Prism
+6D w/8D Prism
+8D w/10D Prism
+10D w/12D Prism