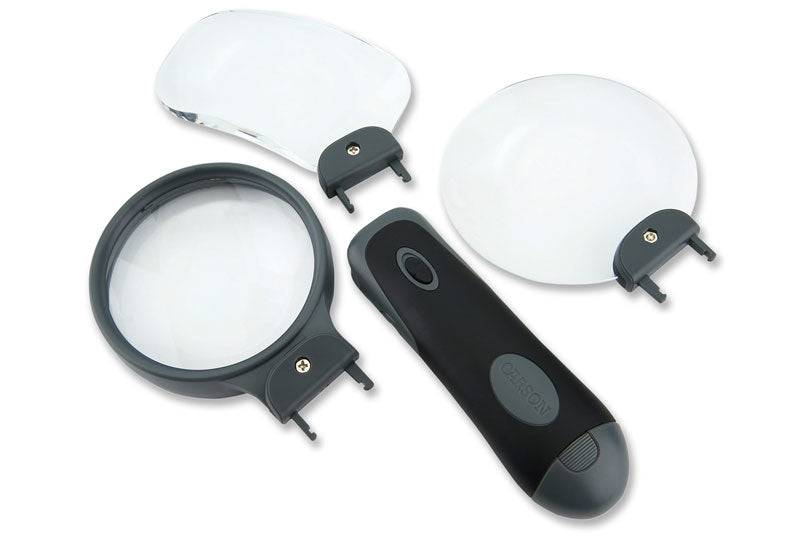 Multi Hand-Held Magnifier
Multi Hand-Held Magnifier is a 3-in-1
LED lighted handheld magnifier. Set includes one lighted handle, one 2x power 110mm rimless round acrylic lens, one power 2x rimless rectangular lens, one 3.5x power dual acrylic lens and a protective pouch to keep lenses safe and scratch-free. To use, simply select from the three lenses included and snap the lens into the handle. Press the buttons on the side of the handle to release the lens and select a new one. The comfortable ergonomic handle fits perfectly in the palm of your hand and features a non-slip rubber grip. Fold-out legs can be extended from the handle for hands-free use.
Crystal clear acrylic lenses and two super bright LED lights ensure a crisp, bright-magnified image.
Uses 3 AAA batteries (not included).
MAGNIFICATION 3.5x/2x/2x
LENS DIAMETERS 110mm (4.3") 90mm 
(3.5") 120mm x 70mm 
(4.7" x 2.7")
DIMENSIONS 8.5 in x 2.1 in x 11.5 in
ACCESSORIES Zippered Pouch
BATTERIES 3 AAA. NO INCLUD