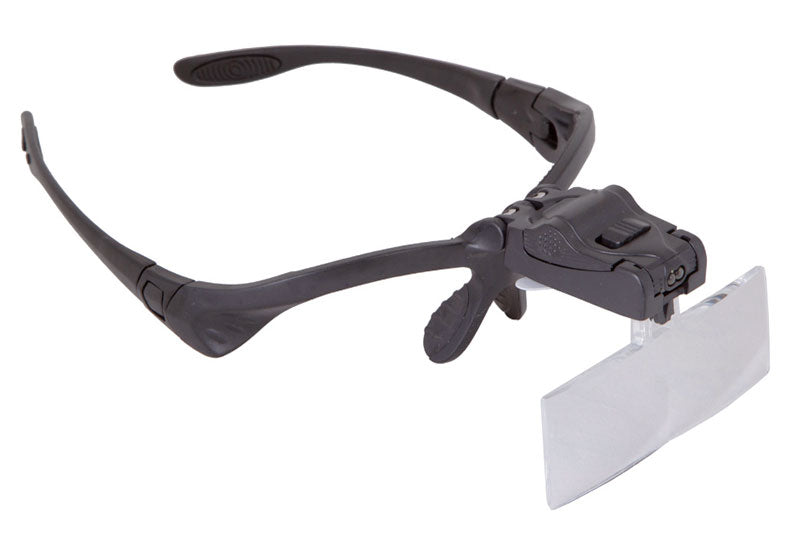 Magnifying Glasses LED illumination
Binocular frame.
LED illumination.
1x-3.5x magnification.
Interchangeable lenses.

Great Prices for Quality Products!
Magnification in the 1x to 3.5x range, built-in LED illumination, and the ability to easily turn the glasses into a head magnifier – all of these are Magnifying Glasses. With these glasses you can always have your hands free while doing high precision work.
Magnifying Glasses come with interchangeable lenses made of optical plastic. The level of transparency and density of this optical material is in no way inferior to glass while its durability and resistance to damage is a lot higher. The lenses can be attached to the frame interchangeably, allowing you to change the magnification. The kit includes two frames – classic binocular frame that makes it possible to wear the magnifier as regular glasses; and a nylon headband to fit the magnifier comfortably around your forehead. You can easily change them depending on your needs at the time.
The magnifier features built-in LED illumination, which runs on batteries (included in the kit). The illumination provides sufficient light and allows you to accurately light the observed object or working area.
Features:
Binocular frame magnifier with additional headband
LED illumination
Five steps of magnification
1x-3.5x magnification range
Interchangeable lenses