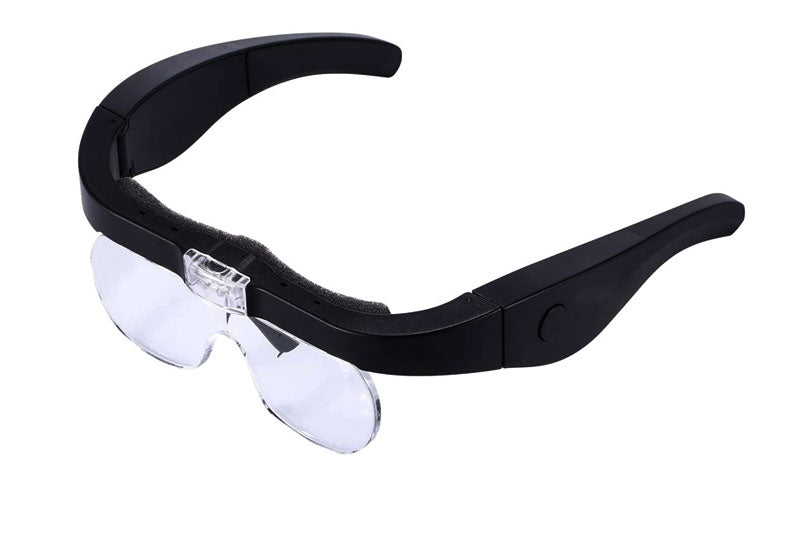 Magnifying Glasses USB Rechargeable With LED
Includes: 1.5, 2.5, 3.5, 5X
Charger cable.
Anatomical nose bridge.
Magnifying Glasses USB Rechargeable With LED
Recommended for:
1. Inspection, processing, installation and repair of various operations in the electronics industry.
2. Facial skin, pore observation, manicure, etc. in the beauty industry.
3. Sculpture and valuation of works of art.
4. Inspection and repair of cameras, watches, etc.
5. It is generally used by people when reading, writing, painting and especially suitable for reading in dim light for people with low vision
They include 4 interchangeable lenses with magnification of 1.5 x, 2.5 x, 3.5 x, 5 x, they are made of optical acrylic, excellent hardness of the lens surface that is more resistant to wear and tear and durable.
There are also two levels of LED brightness that provide excellent light to illuminate any surface available by pressing the switch on the temple of the glasses.
Rechargeable batteries can be charged in 1 hour to fill the battery. Just plug the USB cable and the other end into the slot of a USB power source, such as a USB wall charger, a mobile phone charger and it charges automatically. Save money and energy while enjoying long-lasting bright light. You will never have to buy batteries again.
Comfortable and easy-to-use glasses with ergonomic glasses holder, it is comfortable to carry very light weight.