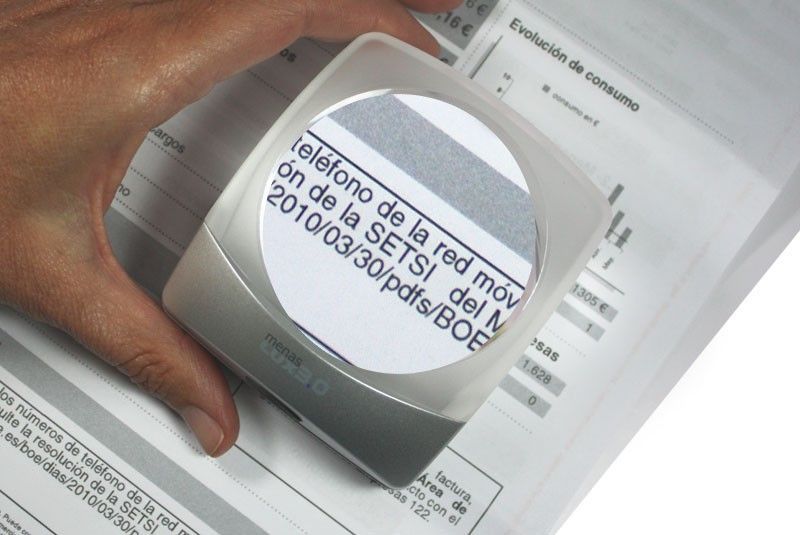 Illuminated Magnifier Menas LUX
Magnification: 3x
Illumination: SMD LED
Power Source: 1 AA Battery
Lens Size: 2.5 in. in diameter
Made in Germany
Ideal for products for the visually impaired
This is only possible through a new type of double lens system: a combination aof meniscus lens and asphere in conjunction with light has resulted in a highly efficient product, menasLUX
•Super flat design with a large field of view
•Sharply contoured, distortion-free image, even at different viewing heights
•High, variable distance of use for enhanced visual comfort
•Very good to use even in poor light conditions due to integrated lighting plus more relaxed viewing due to illuminated field of vision.
•low weight and solid design
Technical data:
•Magnifier with lens system: asphere - meniscus
•Magnification 3.0
•Lens diameter 63 mm
•super flat: height 45 mm
•Object and image position in virtually one plane, hence no fixed viewing distance required. The o,age remains sharp at any distance!