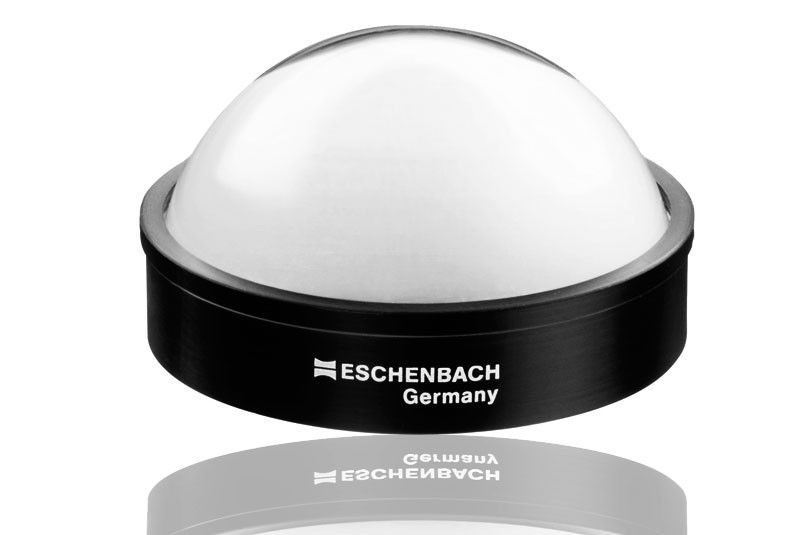 Bright Field Stand Magnifier 1424 Eschenbach
Eschenbach Germany
LENS MATERIAL Glass
LENS TYPE Plane-Convexa
POWER / MAGNIFICATION 2.0 x
SIZE 2.6 inches (65 mm)
Perfect for viewing photos and images
Inconspicuous - a magnifier that looks like a paper weight!
Very popular with children and executives. Provides distortion-free magnification simply by placing the magnifier on the reading material
Special Features: Bright field magnifiers have a calculated light guidance that directs all possible illumination onto the object.
This provides a brighter field of view without an additional light source.
Black, plastic mount for easier gripping, orientation line
| | |
| --- | --- |
| BRAND | Eschenbach Germany |
| LENS MATERIAL | Glass |
| LENS TYPE | Plane-Convexa |
| POWER / MAGNIFICATION | 2.0 x |
| SIZE | 2.6 inches (65 mm) |