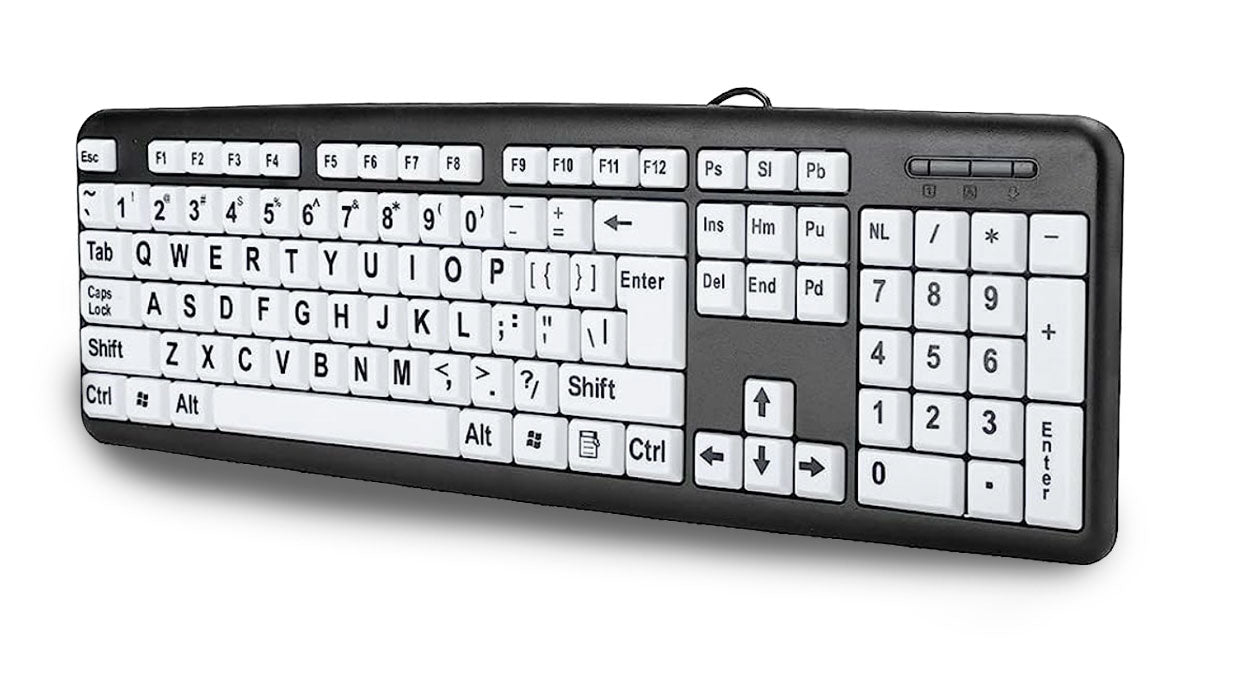 Large Print USB Keyboard- Yellow-Black Print
The XL Large Print Keyboard eases eyestrain and improves typing accuracy.
It features oversized print, four times larger than the print on standard keyboards. High contrast coloring further enhances the visibility of the keys. It's great for everyone, but especially helpful for those with low vision. Works with both PC and MAC computers and requires no complicated software or installation. Just plug and play.
Large-print keys are 4x larger than on standard keyboards— ideal for low vision users High-contrast color.
Color: Yellow / Black
Product measurements: 17.5 in. (L) x 5.75 in. (W) x 1.25 in. (D)
USB Cable