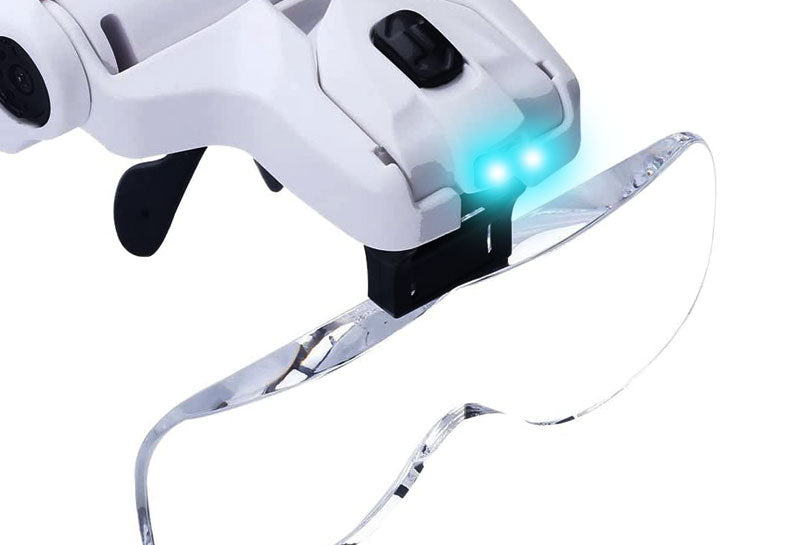 Headband Magnifying Glass LED
Color: white.
ABS Eco-friendly plastic.
Acrylic optical lens.
Magnification: 1.0x, 1.5x, 2.0x, 2.5x, 3.5x

The best Headband Magnifying Glass LED
When working on small items it is always a problem to have both your hands free to do the work while magnifying your work, especially when away from your work bench.
This magnifier can be worn on your head like glasses or with a head strap freeing up your hands. It comes complete with LED light and interchangeable lens to get the best view of your work area.
A great addition to your tools box for working on those small parts.
Features
:
• Have your hands free when working
• Interchangeable head strap and "glasses style" arms
• 5 interchangeable lenses
• Lens surface strengthened to surface hardness of H5 degrees
• Built-in LED light
Specs
:
Color: white
Material: ABS Eco-friendly plastic, acrylic optical lens
Size: 220x145x80mm
Gross weight: 342g
Magnification: 1.0x, 1.5x, 2.0x, 2.5x, 3.5x
Field of view: 555mm, 381mm, 278mm, 183mm, 156mm
Required:
3 x "AAA" batteries