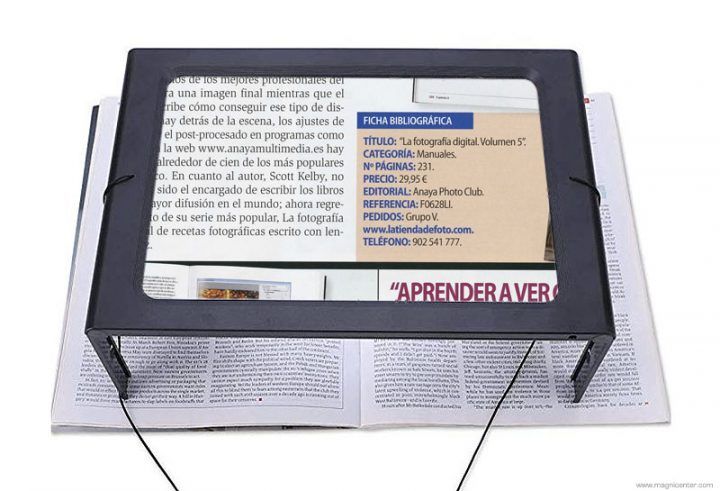 Reading magnifier.
12 LED lights.
Hand or hands-free magnifying.
Stand and cord.
The best folio-size magnifying glass for reading
The magnifying glass specially made for passionate readers, seniors, and people with tired eyes. The A4 page size gives people a greater field of vision with minimal hand movement.
The ideal way to read
The rectangular lens with 2.5X magnification is designed for long-term readings. Magnifying glass size 24 x 16 cm
This versatile reading magnifier can be used in a variety of ways, it can be used as a magnifying sheet while holding it in one hand or with its legs it will become a desk magnifier. You can even use the attached cord to hang it around your neck so you can read while sitting on your couch or bed.
It incorporates 12 energy-saving lights distributed around below the frame providing an illuminated viewing area, perfect for day and night reading. The lights also work with the included USB cable or with three AAA batteries