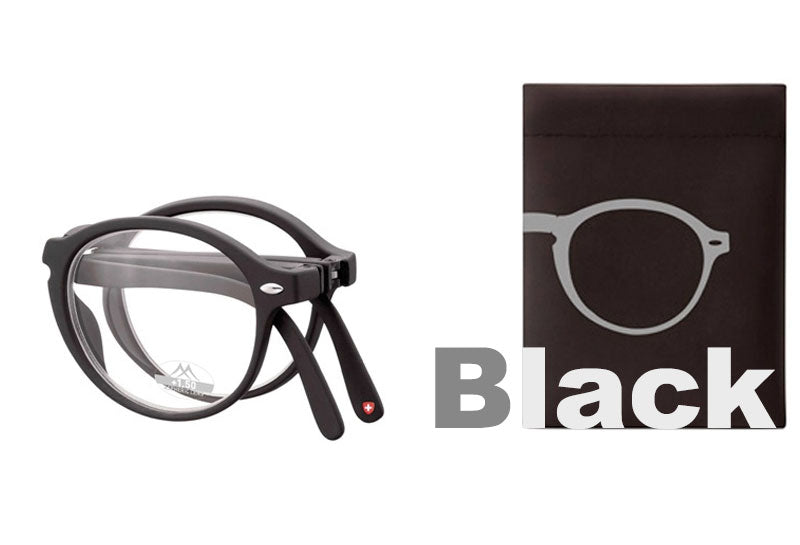 Colors Black.
Folded in 3 parts.
Matt finishing.
Aspheric Lenses.
Including soft pouch.
New folding glasses for presbyopia
When we talk about the need for glasses for tired eyes, we always think of progressive or bifocal glasses, however over time the trend for this need is undergraduate glasses that are cheap and easy to get. This time we present you some very curious glasses that are compact and fully foldable without losing the quality of their optics and frame in matte texture paste.
Modern frames in matte finish and temples with flexi hinges.
They are manufactured with Aspherical lenses that are usually flatter than spherical lenses, allowing the user a sharper vision and with less image distortion at the edges of the glasses.
The frame system is folded in 3 parts on the front and the temples, being very flat and compact.
Regarding the available diopters: +1.00, +1.50, +2.00, +2.50, +3.00. Diopters.
The colors of the frames can be selected in color: Blue or Black.