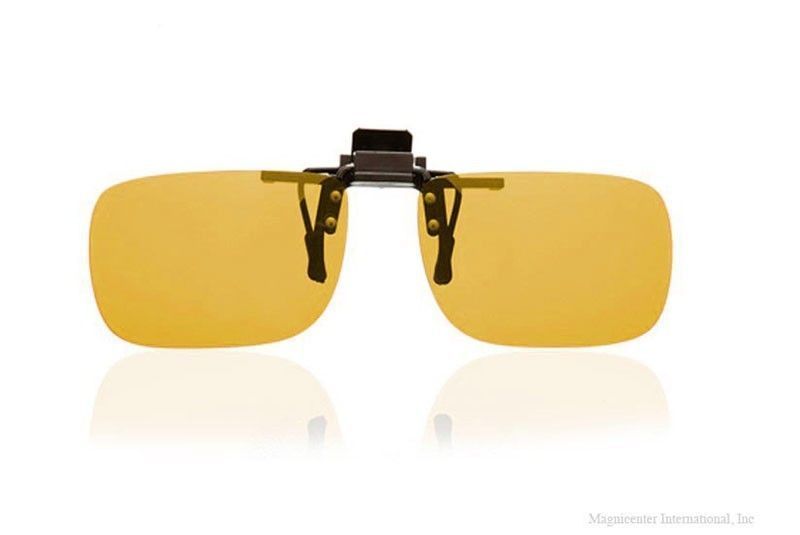 Polar AB lenses block glare.
Blocks 100% UVA/UVB.
UV blocking requirements.
Blends well with most spectacles.
New Flip up Polarized Lenses
The lens system filters out 100% of damaging UV light and eliminates glare to deliver enhanced visual acuity. All flip-ups are available with a choice of polarized gray, amber or yellow. The lenses are extremely durable and scratch resistant. Convenient and Comfortable
Flip-Ups are great for everyday use. Flip them up when you go inside; flip them down for enhanced visual performance when you are out in the sun!