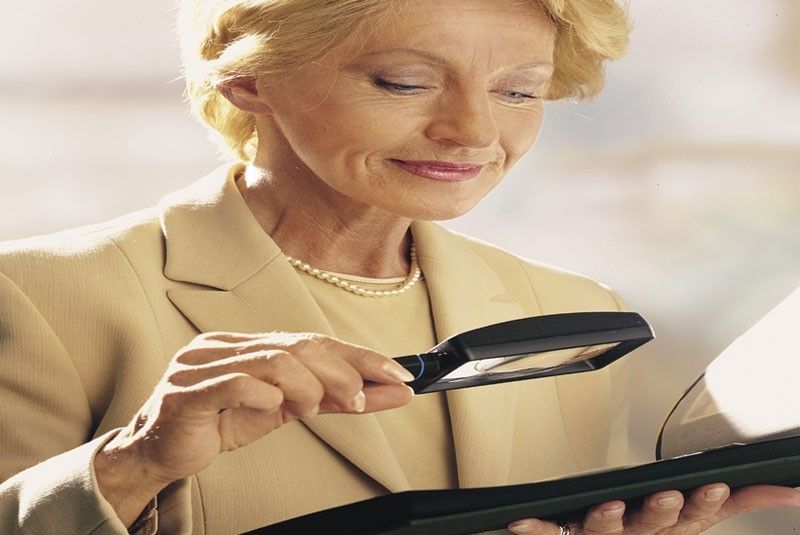 Aspheric Hand-held Magnifier Rectangle - Eschenbach
2,8 x POWER - 100 mm x 75 mm
3,5 x POWER - 75 mm x 50 mm
Made in Germany
Lens Aspheric 
Perfect Series by Eschenbach Optik Germany
The Aspheric Lens . Rectangle series
This lens type has aspheric curves which allow for higher magnification with less distortion.
Special Features:
Ergonomic handle design makes it comfortable to hold
Specially calculated lenses provide distortion-free viewing
Positioning of handle makes Aspheric series suitable for left-handed users!
Comes with carrying cord to place around the neck
AVAILABLE :
Aspheric Hand-held Magnifier 2,8 x POWER - 100 mm x 75 mm
Aspheric Hand-held Magnifier 3,5 x POWER - 75 mm x 50 mm
| | |
| --- | --- |
| POWER / MAGNIFICATION | 2.8 x, 3.5 x |
| BRAND | Eschenbach Germany |
| LENS MATERIAL | CR-39 |
| LENS TYPE | Aspheric |
What is the best way to clean my magnifier or my reading magnifier? You should use a soft cotton or linen cloth for cleaning, making sure that you only wipe over the lens surface lightly to avoid scratches. If a more thorough cleaning is required, we recommend that you moisten the cloth with lukewarm water. Never use alcohol-based solvents or organic solvents to clean the lens as these could destroy the lens.